The 10 best antivirus tools for Android
Android viruses (and other malware) are on the rise, but how much of a threat are they to enterprises? And what are the best tools for combating them?
AV-TEST's Research from the AV-TEST Institute, a Germany-based independent service provider of IT security and antivirus research, shows that Android malware samples collected have increased sizably every year. In 2014, the total was more than 326 million. The next year, the malware tally reached more than 470 million. In 2016, AV-TEST recorded nearly 597.5 million samples—nearly double the amount from two years earlier.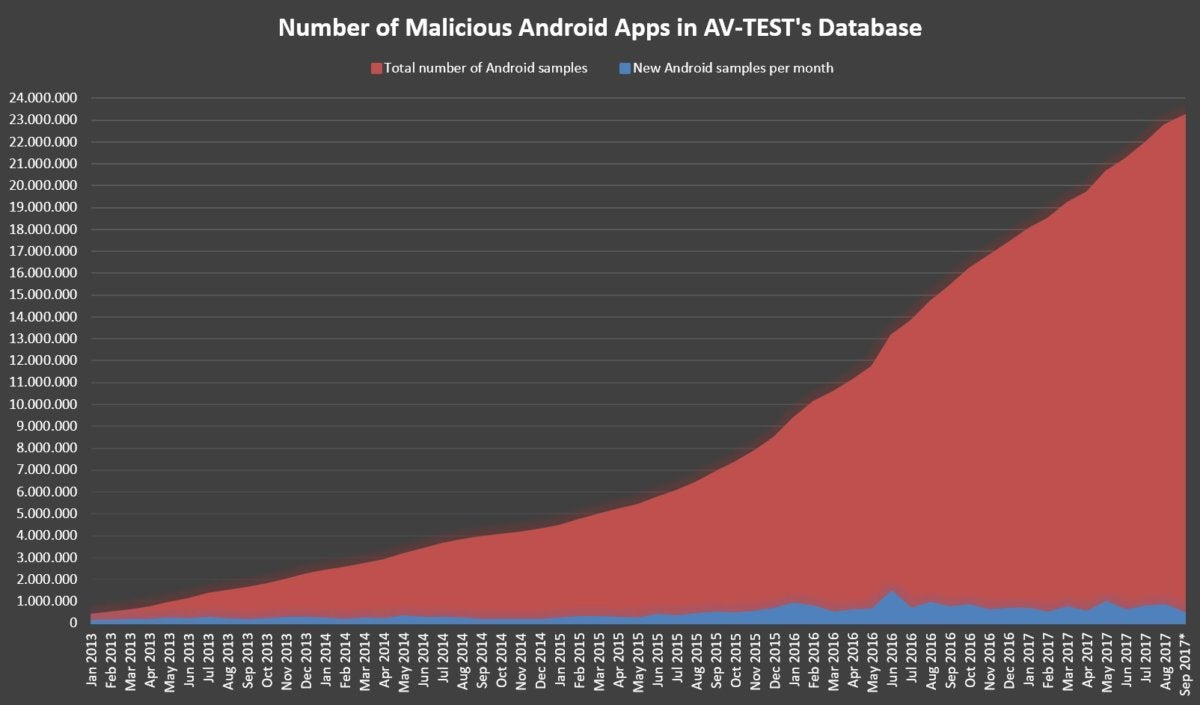 Read more: The 10 best antivirus tools for Android
Story added 30. October 2017, content source with full text you can find at link above.