Finance and government veteran Mark Morrison joins OCC as chief security officer
The equity derivatives clearing organization OCC has hired Mark Morrison as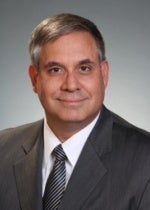 In this new position, Morrison will report to OCC's executive vice president and chief risk officer John Fennell. 
"To deliver world-class risk management, clearance and settlement services, we must ensure the confidentiality, availability, and integrity of our systems on behalf of market participants in our role as a Systemically Important Financial Market Utility," said Craig Donohue, OCC executive chairman and chief executive officer in a press release. "With over 35 years of experience in the field of information and cyber security, Mark brings a high level of expertise to our risk management team. His leadership will help OCC continue to integrate information security best practices into our service offerings, reduce systemic risks, and safeguard the integrity of the markets we clear."
To read this article in full or to leave a comment, please click here
Read more: Finance and government veteran Mark Morrison joins OCC as chief security officer
Story added 1. May 2017, content source with full text you can find at link above.